Our Story
Gwinnett Pulmonary & Sleep was founded in 1983 by Lawrence Kaplan, M.D with a mission of providing the highest quality care in pulmonary, critical care and sleep services and treatments to patients throughout Gwinnett County and areas north of Atlanta.
Decades later, patient satisfaction remains our top priority. It shows every day. Our team of 10 board-certified physicians, as well as nurses and administrative personnel, is dedicated to improving your lung health through a comprehensive approach to diagnosis and treatment of pulmonary disorders.
We accomplish this with professionalism, compassion, guaranteed access to our medical professionals, and empathy. Contact us today to start your journey to better breathing.
Our Locations
Enjoy amazing service at three convenient locations in Gwinnett County. Our practice is affiliated with the Northside Gwinnett Medical Center's Lawrenceville and Duluth campuses.

Our Success Stories
Gwinnett Pulmonary & Sleep is dedicated to excellence in pulmonary patient care, and is constantly seeking to advance information and technology in the field of pulmonary health.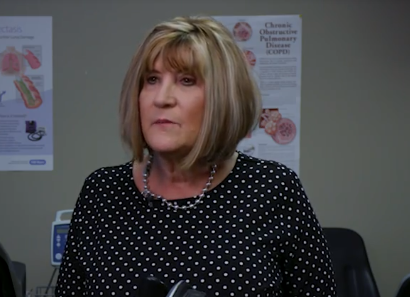 Mary Daniels (Patient)
When I came to the practice my first meeting with Dr. Jasani was so comforting. I have COPD and he recommended that I start pulmonary rehab immediately, when I started with pulmonary rehab I could barely do a 6 minute walk on the treadmill. Now I can do a 30-40 minute walk on the treadmill, pulmonary rehab works.
Read more
Paul Maguire (Patient)
I was diagnosed with Pulmonary fibrosis and the outlook at that time wasn't very good. If anybody is having problems with their lungs, any kind of Pulmonary problems they need to come to Gwinnett Pulmonary. They are the reason I am alive.
Read more
Our Partners
Gwinnett Sleep is the most trusted sleep disorder center in Gwinnett County. The nationally-accredited center was founded in 2003 by Dr. Rajesh Jasani.
START SLEEPING
Plugin powered by Kapsule Corp